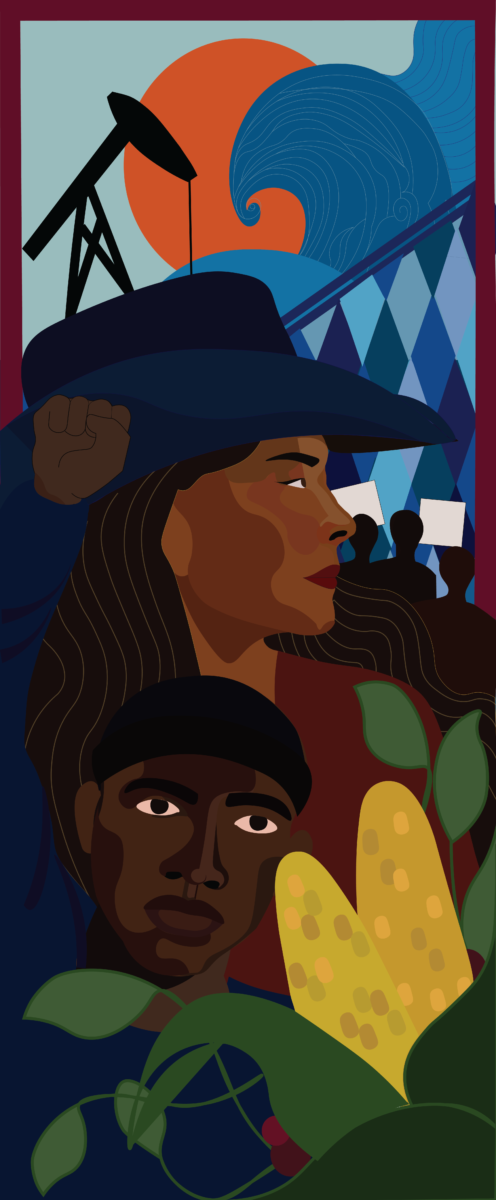 This episode, "Driver #4- Environmental Racism", puts into perspective that environmental issues are more than climate change and creating green spaces. In a place like South Central LA, residents are exposed to environmental racism through inequitable policies, poor infrastructure, and persistent toxic exposure in the community. The leaders in this episode discuss the different avenues in which our environment plays a major role in community health and individual health. They unpack the meaning of Environmental Racism and its historical constructs, explore the resources and innovation spearheaded from South LA organizations, and provide details on the role residents can have to create a more healthy community environment.
Executive Director, Physicians for Social Responsibility, Los Angeles
For almost 50 years, Martha has worked on a wide range of health and social justice issues in Los Angeles . She joined PSR-LA in 1998 to launch the environmental health programs, and became Executive Director in November 2007. She is committed to making the credible voice of physicians a powerful instrument for transforming California and our planet into a more peaceful and healthy place.
Martha grew up in the Pico-Union area of Los Angeles. At the young age of 14, she made a lifelong commitment to effect social change after her friend was killed by a school security guard. While working as a health educator in the 1990s, Martha had an epiphany — she realized that although early detection may prevent death from breast cancer, but it does not prevent breast cancer, which has been increasingly linked to the exposure of environmental toxicants. Since that realization, Martha has dedicated her career to the environmental justice movement and has lectured nationwide on the use of precautionary principle policies.
As a coalition builder, Martha has emphasized the need for local grassroots advocacy working in partnership with statewide policy actions. She is an active board member of numerous organizations, including Californians for Pesticide Reform, STAND- LA and Californians for a Healthy and Green Economy and serves on the California Air Resources Board's Global Warming Environmental Justice Advisory Committee.
Environmental Justice Coordinator, Black Women for Wellness
Kaela Thomas is a recent graduate from the University of Texas at Austin, with a B.S. in Nutrition and Public Health. Outside of her work at BWW, she is currently pursuing her Masters in Public Health, with a specification in Environmental Epidemiology.
Her research interest in water access and toxicology informs her advocacy for environmental justice and health equity in communities of color.
Black Women for Wellness Twitter: @BW4WLA
Black Women for Wellness Instagram: @bw4wla
Environmental Justice & Reproductive Health Manager, Black Women for Wellness
Dr. Astrid Williams' specific interests include advancing evidence-based practices in the development of public policy that addresses community-level health and social aspects. She has coordinated numerous programs as it relates to public health as an administrator and leader. She serves as faculty in higher learning teaching the next generation of healthcare leaders.
She is a graduate of Loma Linda University School of Public Health earning a Doctorate in Public Health and Master of Public Health in Health Promotion & Education. She received her undergraduate degree in Psychobiology from the University of California at Los Angeles, (UCLA). Additionally, Dr. Williams is certified as a Health Education Specialist (CHES).
IG: dr.astridwilliams
Black Women for Wellness: Environmental Justice Program
Black Women for Wellness is a non-profit organization dedicated to advancing the health and wellness of Black women through advocacy, research, and community organizing. They have an extensive portfolio of work that has positively contributed to the health of Black women. One of their programs, Environmental Justice Program, serves to address environmental issues and create a healthier community. The leaders at Black Women for Wellness have collaborated with organizations around Los Angeles to support and contribute to Environmental Justice movements that align with their initiatives. 
Please check out some of their Environmental Justice initiatives and resources:
Green New Deal:

a congressional resolution that aims to address climate change through multifaceted strategies to provide all of America with clean renewable energy

Behind the Chair Initiative:

 

an initiative to help hairdressers create a non-toxic and environmentally safe workplace

Toxic Beauty Additives Guide:

 

a pocket guide created to advise people on which products to avoid based on the toxic beauty ingredients on this list
Californians for Healthy and Green Economy (CHANGE)
What is it? Californians for a Healthy and Green Economy (CHANGE) is a coalition of diverse organizations with the collective vision of creating economically just and environmentally healthy communities in California. CHANGE centers environmental health and justice in its work, campaigns, and policy development. Steering committee members include SLABHC members such as Physicians for Social Responsibility (PSR-LA) and Black Women for Wellness.
To learn more and to get involved with their advocacy efforts check out their website: https://changecalifornia.org/
Zero Waste Markets
What is it? Zero Waste Markets refer to markets in which "customers and vendors are expected to make every effort to eliminate waste to landfills. The markets encourage shoppers to bring their own cloth bags and previously used paper and plastic bags. Vendors selling prepared foods will be required to use compostable packaging and utensils." 

To learn more check out Berkley's Ecology Center website: https://ecologycenter.org/fm/zerowaste/
Additional Resources
To learn more about

Environmental Justice

, check out Dr. Robert Bullard's website:

https://drrobertbullard.com/

The Environmental Working Group is a nation-wide community of advocates working to protect our environmental health by changing industry standards. To learn more and to get involved check out their website:

https://www.ewg.org/

To learn more about Physicians for Social Responsibility-Los Angeles (PSR-LA) work and advocacy, check out their website:

https://www.psr-la.org/

Check out sustainable products and resources that you can incorporate into your daily life here:  

Sacrifice Zones: The Front Lines of Toxic Chemical Exposure in the United States by Steve Lerner

The stories of residents of low-income communities across the country who took action when pollution from heavy industry contaminated their towns.

This Changes Everything: Capitalism vs. The Climate by Naomi Klein

Forget everything you think you know about global warming. The really inconvenient truth is that it's not about carbon—it's about capitalism. The convenient truth is that we can seize this existential crisis to transform our failed economic system and build something radically better.