This is Part 2 of our conversation on Driver #3 (Policing, Suppression, Deportation, and Mass Incarceration) featuring the voices of young people who have turned to activism in the face of adverse encounters with the criminal justice system in South Los Angeles. Their narratives are centered around their personal interactions with police officers at a young age, and the emotional and mental health impacts these interactions have had on them later in life. We discuss the presence of police in South LA schools, intergenerational trauma of law enforcement interactions, and the inhumane conditions in prisons. While exposure to police presence began at a young age for these changemakers, they each used their experiences as motivation to advocate for change in their community.
Irving Alvarez, Brothers, Sons, Selves Coalition

Amir Casimir, Brothers, Sons, Selves Coalition

Oceana Gilliam, Community Health Councils
Youth Incarceration in California and Los Angeles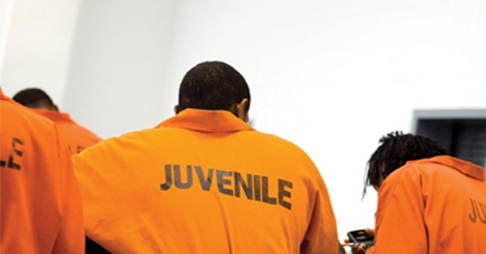 https://www.aclu-wa.org/blog/jailing-kids-we-can-do-better
According to the California Department of Corrections and Rehabilitation Spring 2020 report, the total juvenile population increased from 2018 to 2019 by 13.3%. 
The Million Dollar Hoods report on Policing our Students analysis illustrates that the Los Angeles School Police Department (LASPD) made 3,389 arrests between 2014 and 2017. Black youth made up 25% of the total youth arrests, citations, and diversions.  
For more information check out Million Dollar Hoods and their collaborative research on the fiscal and human costs of incarceration in Los Angeles: https://milliondollarhoods.pre.ss.ucla.edu/classes/
Brothers, Sons, Selves – Youth Power Summit
The Youth Power Summit was a youth conference held in 2018 organized in collaboration with Brothers, Sons, Selves Coalition, Policy Link, and other institutions. The multi-faceted conference included an advocacy day at the State Capitol in which participants advocated for policy change. For more information check out their website: https://sites.google.com/policylink.org/youthpowersummit   
https://sites.google.com/policylink.org/youthpowersummit/advocacy-day?authuser=0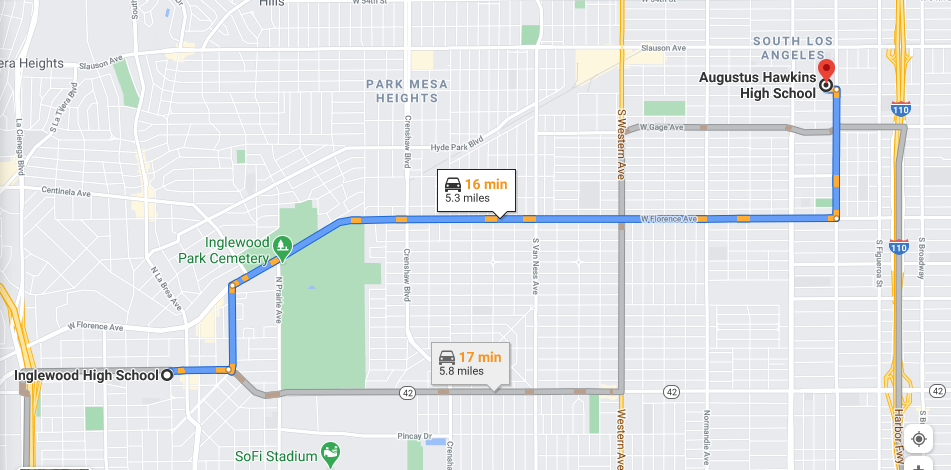 Inglewood High School is located in Inglewood. Augustus Hawkins High School is located in South Los Angeles. Although only 5 miles apart, Amir shared the contrast in his experiences at these schools. At Inglewood, he experienced heightened police presence, surveillance, and scrutiny. In contrast, at Hawkins the security apparatus was less overbearing, and the additional resources and programs prompted Amir to transfer. 
Augustus Hawkins High School Enrichment Programs
The Black Male Youth Academy provides a space for Black students to conduct independent research. Brotherhood Crusade provides a college bridge class and their YouthSource Center to prepare students for after high school plans, such as college.
Philando Castile
Philando Castile was a 32-year-old Black man who was fatally shot during a traffic stop by a police officer in 2016. Minnesota police officer Jeronimo Yanez shot Castile as he reached for his license and registration. His partner Diamond Reynolds and her four-year-old daughter were in the car and Reynolds posted a live stream video on FaceBook following the shooting. Despite local and national protests, Yanez was acquitted of all charges. For more information check out this Vox article: https://www.vox.com/2016/7/7/12116288/minnesota-police-shooting-philando-castile-falcon-heights-video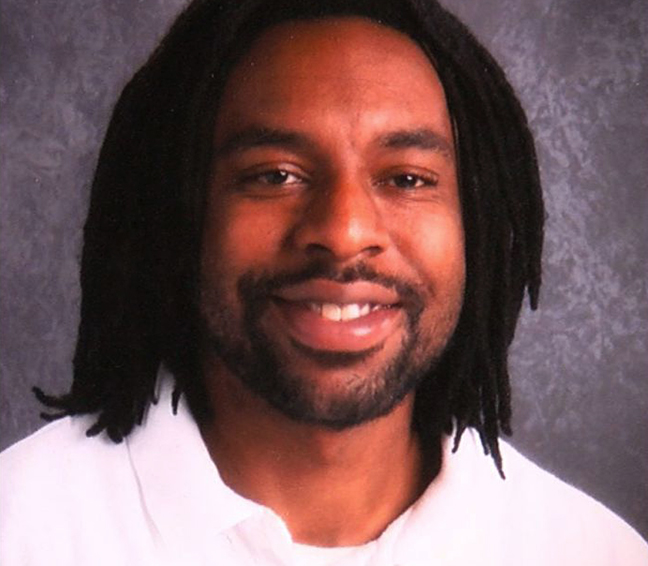 Black Lives Matter protests around Los Angeles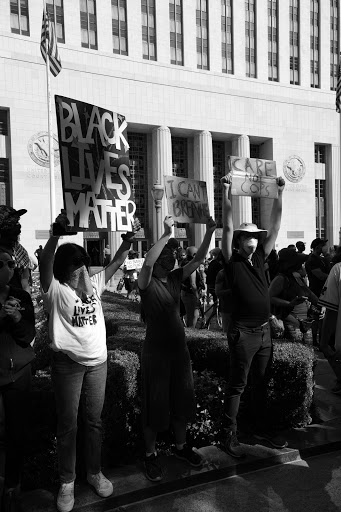 Black Lives Matter actions and protests continue to be organized throughout Los Angeles. If you are interested in participating check out their current campaigns here: https://www.blmla.org/organize/
Food Safety in Prison
A study from the Centers for Disease Control and Prevention (CDC) found that correctional inmates are 6.4 times more likely to suffer from a food-related illness than the general population. This widespread issue is the result of various systemic issues. 
For more information check out this Atlantic article, which explores some of the underlying issues that contribute to unsafe prison food distribution.
Access to Adequate Healthcare in Prison, Overcrowding
Since the 1980s, the California Department of Corrections and Rehabilitation (CDCR) has necessitated repeated court oversight over their inadequate and unsafe healthcare system. The inadequate medical and mental health care of overcrowded prisons in California led to the groundbreaking decision in Brown v. Plata. The Supreme Court held that California's prison system violated inmates' Eighth Amendment rights. As a part of the prison realignment, the court mandated that the prison population be reduced by an estimated 46,000 inmates.
As a result, in 2011 California Legislature passed Assembly Bill 109 (AB 109), the California Public Safety Realignment Act, which shifted responsibility for current non-violent, non-serious, and non-sex offenders from the state to the counties. This reform reduced the total number of people incarcerated in California.
To learn more about the impact of California's Public Safety Realignment overall, check out the Public Policy and Institute of California's report: https://www.ppic.org/publication/public-safety-realignment-impacts-so-far/